Please add your name to the guestbook when you leave!
Reached 6000 on 24/07/09
This site has had 1330 hits this month.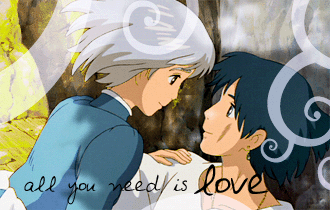 I have managed to re-read all the books and now I will get to work on the other pages. I hope to have them all completed by Christmas (Haha!)
Please feel free to send any questions to be because I will reply in the end (I haven't lately, I admit.)
It looks lovely, doesn't it?
Done some work on the walk-through on the Howl's Moving Castle book page.
It looks like a young girl opening a door and seeing a load of doors and a blob on the horizon - could it be the moving castle?
In Britain/Canada/Commonwealth it is coming out late May/early June (5th). In the US it's coming on 10 June 2008 - my birthday.
I've finally figured out how to get rid of the spam entries in the guestbook. Very glad about that! I might not update as frequently in the next couple of weeks as I have lots of coursework to do. Thanks everyone.
Site Updates - 7/01/08
UPDATES: The new awards are up. Please don't be shy to enter because I'm very easy to please. I might do some more work on here but I have a couple of things to do. I'm back to college tomorrow and need to sort my bag out and what-not.

Okay, I also did a little work in the FAQ and made a page jump. Once more you can jump straight to the relevant questions from the books pages. Please, send in your Castle in the Air questions.
Site Updates - 6/01/08
UPDATES: Doing a complete edit of the character page so don't go there unless you want to read about Howl or Sophie. Beginning to add some of the CitA information. Updated the graphics too.
Site Updates - 5/01/08
Well, first I'd like to wish everyone a happy new Year. First, I am happy to announce that apparently the new book for the Castle series of Diana Wynne Jones's books is coming out in June 2008 - hopefully in time for my birthday. Heh, I know what I'll be asking for. Rumours are it will be called House of Many Ways. Howl is apparently due to make an appearence, which we can assume means Sophie and Morgan will be appearing too. Since the Castle series is growing and I've had a couple of demands in the guestbook, I will also start putting informationa up about the entire series - Howl's Moving Castle, Castle in the Air, and House of Many Ways.