Here are the new rewards finally. Now if you want one to put on your website (And don't worry the real ones don't have a big SAMPLE over them) then so contact me - I always reply to email that is marked properly. Just make the subject HOWL'S MOVING CASTLE and I'll know. Also, we emiling me, take away the * otherwise it won't work. This is to stop junk mail. And don't send me chainletters - I will forever put you in junk mail if you do.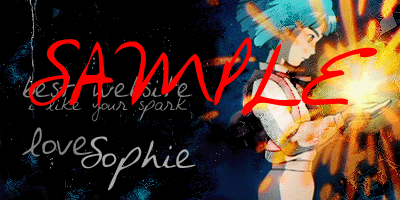 This award can be earned if you a.) You are linked with me or b.) You send me your website just for me to have a look. If you want to apply for this award then:
You must have a website (obviously)

It doesn't have to be HMC but it should have theme (not a self-based website)

If your website is self-based and on LiveJournal then you can enter for the livejournal award.

It doesn't have to be complete, as long as it's got a reasonable amount of information.

This isn't always a beauty contest, so don't worry if your layout isn't photoshop made. Information is what I like.
Think you could do it?
Apply
here then.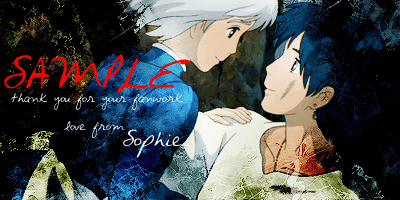 This award is for people who have submitted or shown me fanworks. I have offered my duties as a beta to people in recent years, so please don't feel shy to show me your works. You can either email it to me so I put it on the website or send me the link from a fanworks website. I prefer it if it's on FanFiction.Net or LiveJournal.